Good Morning! I'll make this short and sweet! I've got a New Release out today,
Lucky in Green
! being Pretty in Green I couldn't pass up the chance to make my first St. Paddy's day kit! this kit incluedes 10 papers and 18 lucky elements all for $4 but if you snag it this week end it's 25% off for $3!
My Wonderfull CT Layouts
is it spring yet?! it rained alllll day yesterday and all the ice in our driveway finally melted away... what do i wake up to this morning.... more SNOW! uugh anyways at Ginger Scraps we're all ready for spring to come so we're doing some spring cleaning, check out the
retiring products
for 50% off and higher!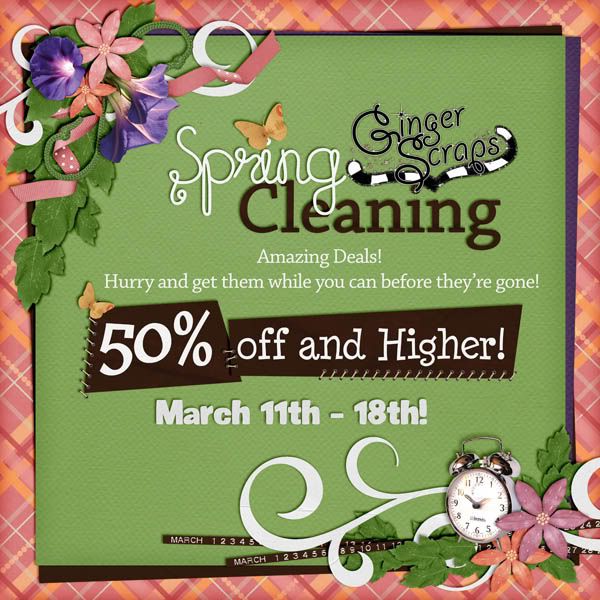 one last thing... Join Sarah (sparagus) and Me in a SS on March 13th at 10pm est, shes got an awesome Prize to hand out, and i'll also be handing out coupons $!$!
Oh and if you ddint see... i made it to Round 4 in Design Star woo wooo!