Today I have a Flashback to not so long ago. Just a short while ago - this collab between Pretty In Green and Creations by Julie released. It's a perfect bundle for Father's Day layouts and even gifts too!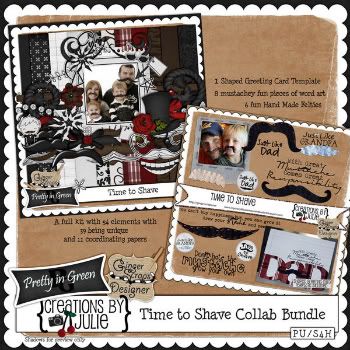 T
his bundle includes a full kit and much more. There are 6 handmade felties, word arts, and even a template for an awesome card. And here's the best part - you still have time to catch this bundle ON SALE!!!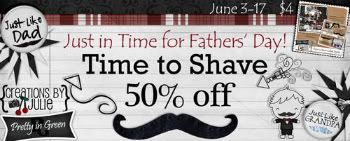 H
ere's a look at a couple things I found in the gallery to give you a little inspiration!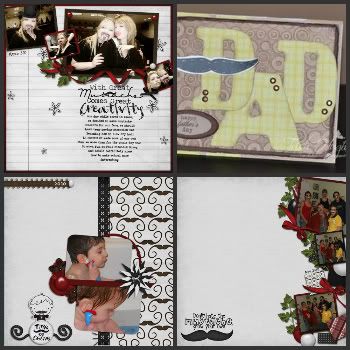 H
ope you've enjoyed this great trip down memory lane. Don't forget to grab this bundle while its on SALE at the awesome price of ONLY $4!!!
Have a great day!!!
~Jacque~