Well happy Friday! It's December! oh my! Time for the holidays and the fuzzy slippers and the cold noses! Grab a blanket and snuggle up with your computer and get some scrapping done!
So first let me remind you about the new
$1 Bake Sale
, it lasts for 5 days now, yep more time to shop! Plus the
Ginger Scrap Buffet
is included in that sale, so you get your choice of NEW kits for $1! Dec. 1-5th!
Here's my part of the December Buffet "Who-Village"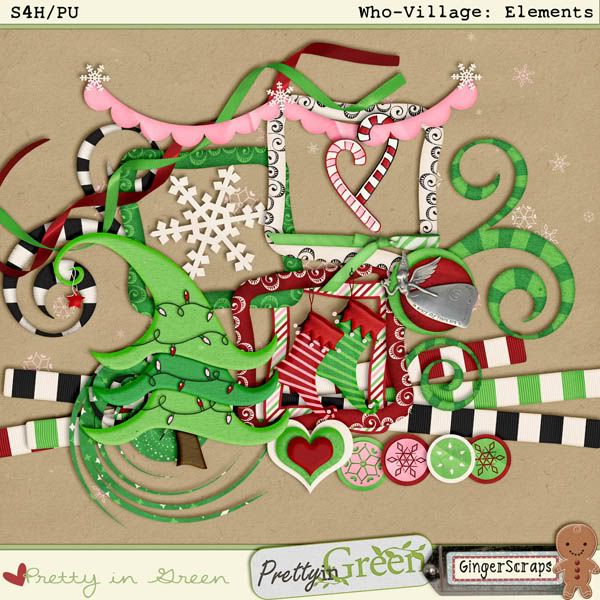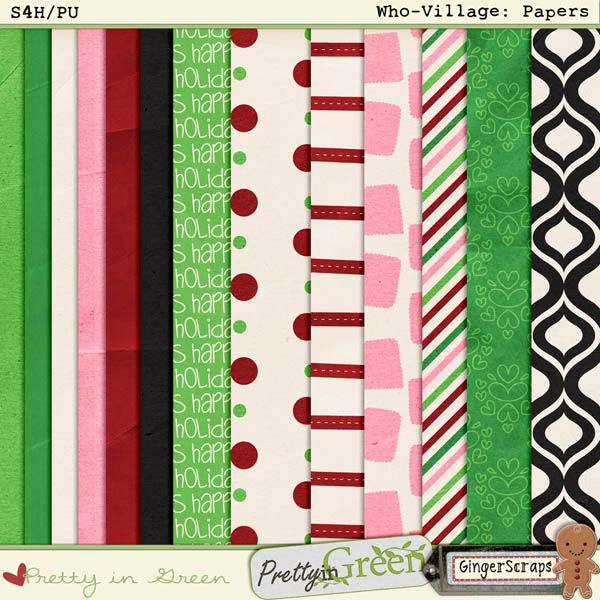 Today I have a new release that may not be for everyone, but it is a beautiful kit, and can be used outside of the theme.
8 Nights Of Lights
Enjoy the Festival of Lights, and celebrate Hanukkah! 12 Papers and 25 Elements
Before you go check out the sales, pick up your Friday Freebie!
its a cute little ribbon frame made using 8 Nights of Lights.
have a good weekend!