Today's My Birthay! so I'm gonna make this short and sweet. My Entire Shop (excluding collabs) is 40% off today and tomorrow! I've also got a new release, it's a mini CU pack with 2 layered overlays and 2 layered elements, this too is 40% off, what a bargin!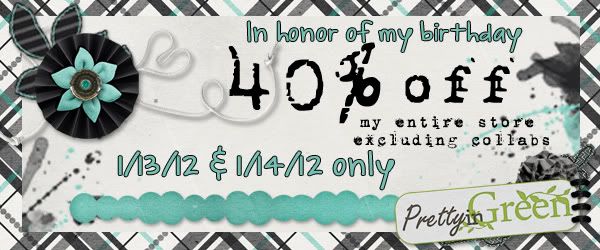 And ofcourse a Friday Freebie! i asked on FB if i should do CU or PU and the response was PU so in honor of my birthday here is a Birthday Cluster Frame! enjoy!
So have a good weekend, i hope mine is fun.... gonna con the hubby in to red lobster! mmmm!