Good Morning, I hope you all had a wonderful week. I got busy this week, but this time it was designing and not cleaning, lol. I've got not one but two awesome kits to tell you about. But before I get to that I want to share some news. A very talented designer friend of mine
Modern June
has been hosting a beautiful blog series this month called Love Thyself, she's had some awesome heart warming confidence boosting guest bloggers and some amazing give-a-ways. Monday I will be Guest Blogging as well, and I'll be discussing Unique Beauty, so I hope you'll check it out, plus I'll be giving away a new kit to 5 lucky commenters.
Now on to the New Releases,
Rainbows-n-Shamrocks
is a kit full of bright colors and lucky charms, celebrating St. Patrick's Day with 29 Elements and 12 papers. Plus as a bonus you'll get the coordinating CardStock free with purchase! no need to add to your cart, or have a special code!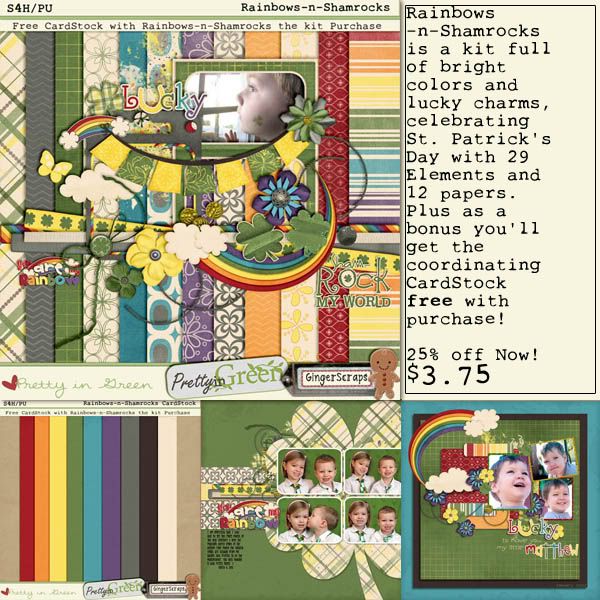 Unless is a whimsical mini kit full of fun shapes and bright colors, and a silly yellow mustache! And guess what... it's Free, but only for this weekend 9th-12th and I'm offering the option of skipping the file sharing site and snagging it for $1 in my shop.
Links removed
Have a wonderful weekend, don't forget to check out my guest blog spot on monday!