Yey! It's new Release Day and I've got a new kit and Bundle to share with you! Come on, it's Lovely Weather for a sleigh ride together with you! Pretty in Green has gotten in the spirit of Christmas and She's all ready for Snow! Come on it is
Lovely Weather
even though it may be cold outside, this kit is sure to warm you up with beautiful reds and greens, with rustic tans and brown, and a cool touch of blue. Now that I have that song in my head… this kit contains 44 elements and 21 papers, looking for more this kit also has a Bundle pack! Lovely Weather Reg. $5, 25% off this weekend for $3.75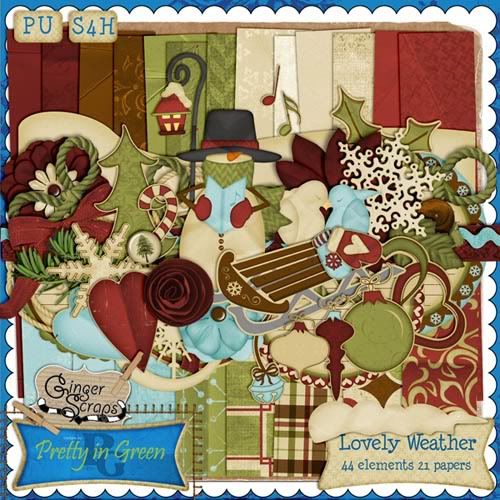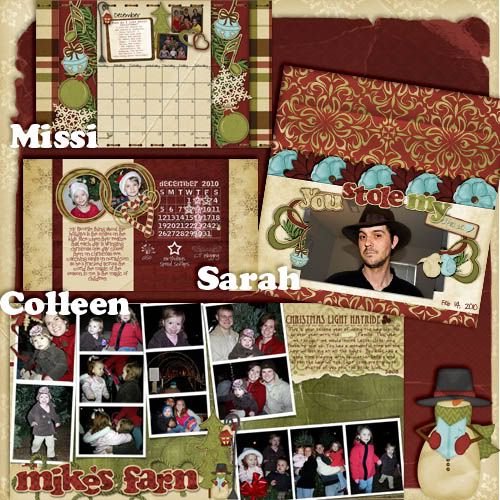 I'm in Love with the Colors of this kit! It's my New Favorit kit!
this
Lovely Weather Bundle Pack
contains the full kit with 44 elements and 21 papers, and a set of 3 alphas that include sheets and individual pngs, also a set of word art tags in two colors red and green for a total of 62 tags, Plus this bundle contains an added set of 7 worn and torn papers to give your layout a rustic look!
Lovely Weather the Bundle a $15 value for $10!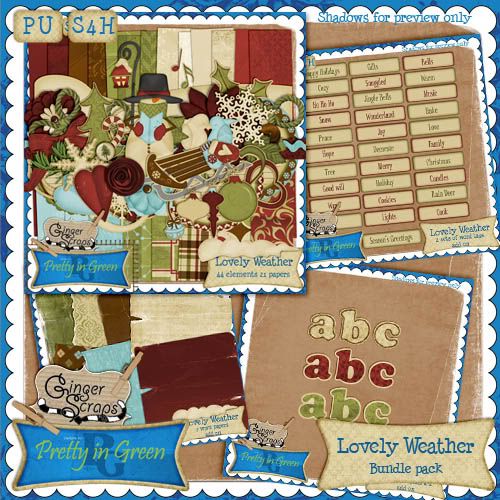 Some More Fun News! I'll be Hosting a new fun Chat at Ginger Scraps on 12/8 at 8pm est! this Fun Scrap Chat should be a Blast, come get to know me alittle bit better and have some fun and even get some scrapping done! I can't wait to see you there!
I've also got a Freebie for you too :) But First a sale!
Pretty in Green is Retiring her Puppy Love kits and has bundled them all together for one great price! This Bundle is worth over $34 and she's letting them go for just $5. You'll want to jump on this sale because once it's over you won't be able to get them any more! This Bundle includes 17 puppies 17 puppy shapers 18 pieces of word art, and 13 fun doggie elements!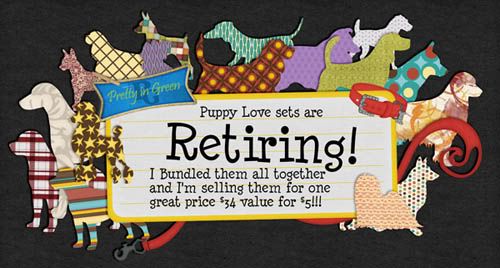 this sale will most likely end dec.31st 2010
And now for your
Freebie!!
this little Cluster Border was made using Lovely Weather, by Me :)
I hope you all love it!