eeeh, so i got sick again... my son is in his first year of school and he's bringing home all the stuff from school passing it on to my little girl and then i get it, pooo.... i've been coughing up a lung all week, and so has Ana, poor thing.... anyways i managed to get these packs done before i felt too bad. Remember Me & Remember Me Baby are Journaling mats to help get those gears turning to help you write a little story about the photos on your page. Journaling is an important part of scrapbooking, anyone can stick a photo down in a book, but with scrapbooking you have a chance to tell a story about those photos and in return remember that moment in time later in life, or even for future generations to learn about what you were about. Remember Me Baby helps you keep track of your little one's milestones.... personally i really wish i had that set when i started my sons book, heck if i could remember half of it now, that's why i feel it's important to journal, i should journal more! anyways enough of me typing away here are the packs:
A few of my CT members had a chance to work with these, they did a wonderful job!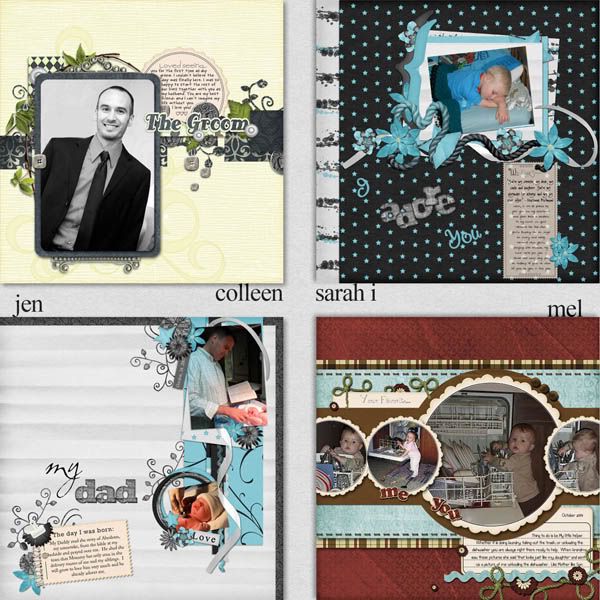 I dont have a fancy ad yet but I will be Hosting a Speed Scrap @
Ginger Scraps
on the 19th thats tomorrow! eek! @ 10pm est, i hope to see you there, i'll have special Remember Me prize for everyone who plays!