Good morning!!! How are you today? I hope you had a great Easter weekend and made lots of memories for scrapping! :) Today I want to share with you a few layouts that came from the template chat the other day. If you missed it - I do hope you'll try to make the next one. It's always a great time to chat with other ladies that love to digi-scrap too! Here are a couple layouts that I found in the Pretty in Green gallery after the speed scrap: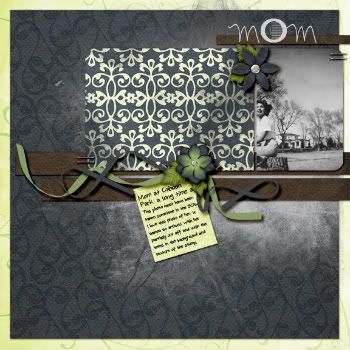 This layout (above) was made by
Angela
with the gorgeous Pretty in Green kit
Because I ♥ You
. And this fun layout (below) was made by
scrappingirl (Dana)
using the Pretty in Green collab with Pixels by Jen
U Moo-ve Me
. Both of their names are linked to the layout in the gallery so that you can leave them some love!!! :)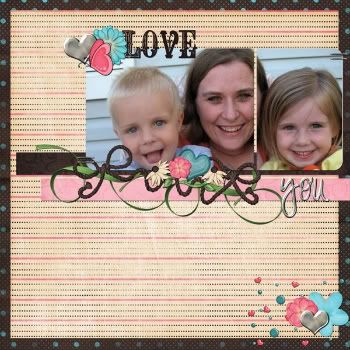 Also - I just want to mention that there's a fun little tutorial to get you started adding things to your wish list in the GS store over on the
Ginger Scraps blog today
. You will want to fill those wish lists up because iNSD is coming up the first weekend of May and I hear the designers are going to be granting wishes for FREE kits that weekend!!! Don't miss out!!!
That's all I have for today. Hope you have a great day!!!! :)