Today is the day we get to show off the new goodies from Pretty in Green as well as share lots of news with you!!!! This week she has cooked up some awesome flame shapes that are sure to add some 'fire' to your layouts. These are also okay for commercial use! Be sure to grab these this weekend while they are on sale 25% off!!! Click on the image to hop right over to the store!
Are you looking to join a new creative team? Want to work with a fun designer that has great stuff? Then Pixels by Jen is looking for you!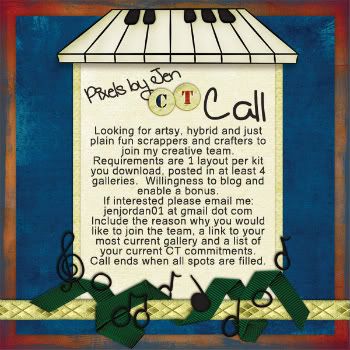 There are lots of fun things coming up in May! Pretty in Green is hosting the Makeover Challenge again! Come make over an old layout and get a fresh new one! She's also hosting a speed scrap during iNSD weekend - May 8th at 9pm EST! Speaking of iNSD - have you started filling up your wish lists? You did hear that the Ginger Scraps designers will be granting wishes that weekend - right?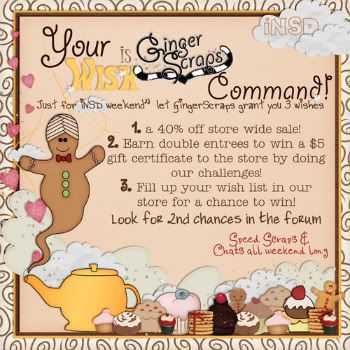 Do you collect the daily download from the
GingerScraps blog
? In May the kit will be from
HarmonyStar
! I've seen it - you will not be disappointed! And while we're talking about free kits - have you visited the
Welcome Wagon
in the forum yet? There are some great free kits available specially for the registered visitors! There's even a great kit from Pretty in Green! :)
Just a reminder that tomorrow there is a
speed scrap
in the GS forum and chat room at 5pm EST. Hope to see some of you there! :) Also - be sure to come back tomorrow to find out about an awesome giveaway!!!! One more thing - Sunday is the $1 Bake Sale - you don't want to miss it!!! :)