Hi there! Jacque here. Today I want to share with you a kit that's way on the last page of the Pretty in Green store. It's called
Black, White, and Purple All Over
!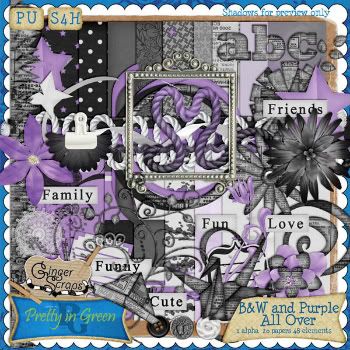 And here are some great layouts I found in the gallery - they are linked so you can pop over and leave them some love! :) This first one is from Sarah-ICS called Fun with Hair: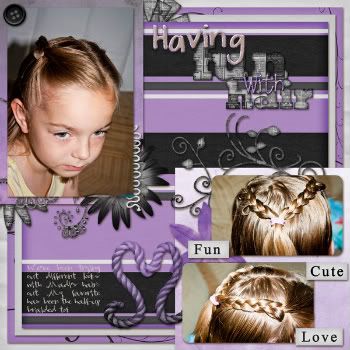 And this one below is from KimmyScraps called My Little Photographer: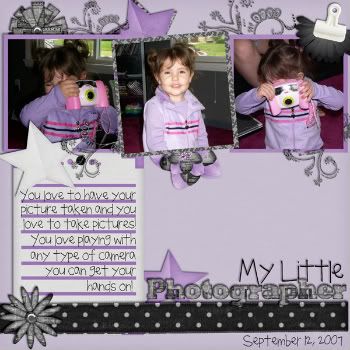 And finally one more from Pretty in Green herself - giving a little peek into her computer area.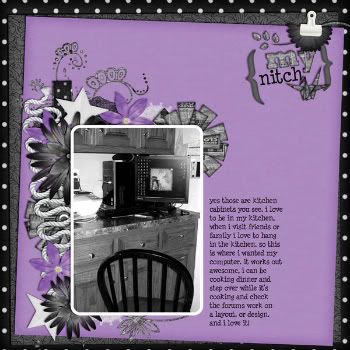 This is such a versatile kit - black and white go with almost anything! And I love the pop of color the purple adds! Do you have this kit in your stash? If so - I'd love to see some recent layouts with it! Leave a link in the comment so we can leave you some love!!! :)
Before you go - I have to mention - are you ready for iNSD this weekend? There are going to be so many things going on over in the GingerScraps forums! A Pretty in Green CT member Melinda is hosting a speed scrap on Friday 5/6 at 2:30 EST and Rachel is hosting a speed scrap on Sunday 5/8 at 9pm EST. And don't forget to fill up your wish lists so that you have the chance to win a FREE kit!!!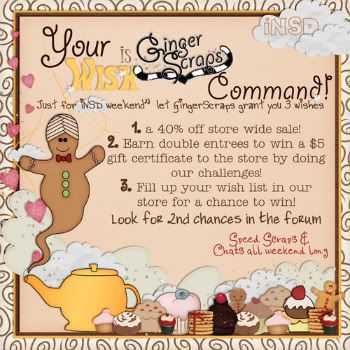 Have a great day!!!
~Jacque