Hi there!
Jacque here. Hope you'll join me for a fun-filled afternoon speed scrap today.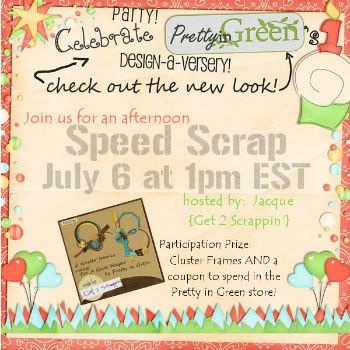 And just a little tip for you:
Shhhh! Coming on Friday is going to be an amazing blog train of goodies for you! Mark your calendar - don't forget to come back and grab a ton of freebies!!!
Have a great day! Hope to see you this afternoon at the speed scrap!
~Jacque~