lol so I said I would be posting more and here I am, it's Friday and I haven't even posted yet. well I have good reasons I suppose. This week's new releases are postponed until Wednesday 8/17 because Ginger Scraps is doing a server upgrade to get ready for
Survivor
!!! yep! I hope you sign up, it's super fun and it's a great prize package! if you didn't know or forgot I won last year, and I have to say I still love the layouts I made from last year the most out of all my layouts! so I'll be posting a freebie along with the new releases this Wednesday so I hope you pop back here.
as for why I didn't post all week, well I have a good excuse for that as well, I went camping with the family! we had a wonderful time! the kids really loved it! DH will tell you it wasn't that good, but i keep telling him if we had stayed home the kids would have gotten on his nerves just the same lol. any ways here's some pics
we went to Cooksburg Pa at Cook Forest, Day one: so that is our camp site we could see the river, we set up our tent and then headed to the deer ranch, that was cool, we got to pet the deers that came close, if you've never felt a deers soft antler, its really soft like a bunny, lol, one of the deers licked my hand i was pretty excited. then it started to poor rain i mean really poor so we went to their indoor area that had mount of some animals and after that we went next door to a indoor glow in the dark putt putt gulf.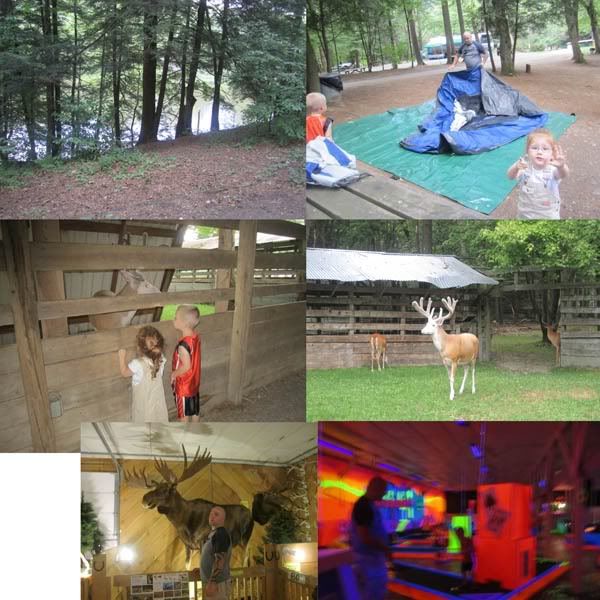 day 2 well it rained all night the kids did okay their first night in the tent but woke us up at like 6:30 am and we all had to pee so we figured we'd all pile in the truck go to the bathroom and then drive around and find breakfast, finally the sun came out at like 10am so we headed down to the river and got a canoe. the river was super low we kept running in to the rocks and ana screamed and cried the entire 2.5 hours down the river, yep super fun. lol. after that we got ice cream and that made her happy. then we headed to the forest and saw senccea point and the fire tower. i got some cute shots.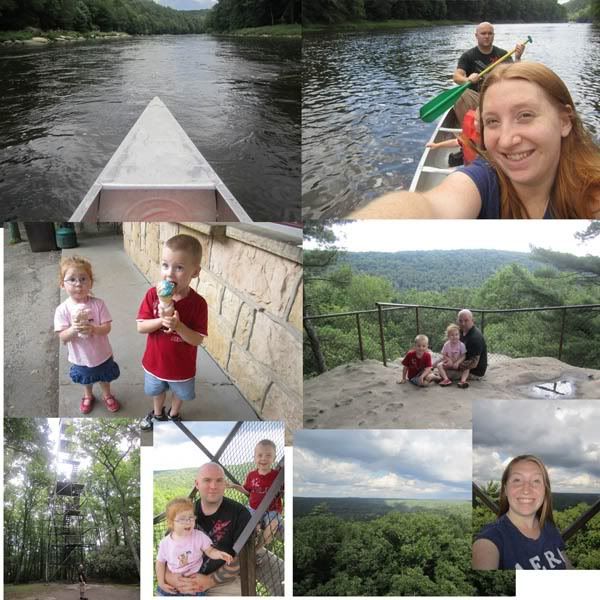 day 2/3 we got back from the park and hung out at the campsite, here's gage trying to rub two sticks to start our fire lol, i'm so glad i took the DSes because they kept our insanity, when the kids just wouldn't stop i handed them their games and we could relax. we saw a few fun gift shops i got a the kids some tee's and i got a sign for in the house " a fisherman lives here with the best catch of his life" it cute.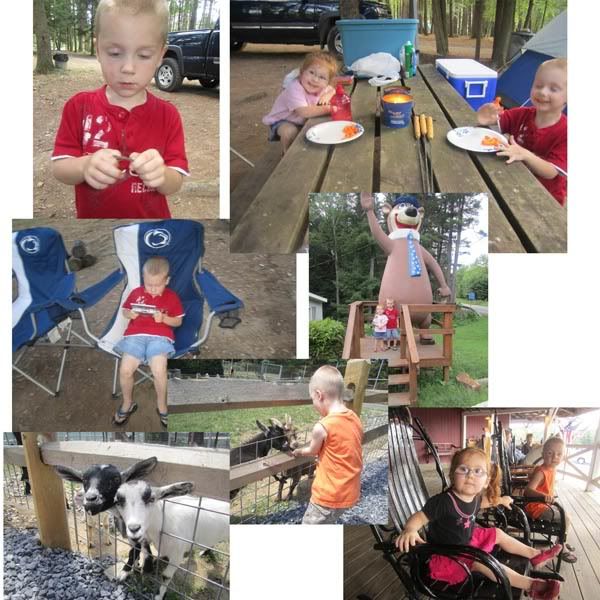 day3 we headed to clear creek park area for a place called farmers inn they had a petting zoo and restaurant so we spent the day there then went down to the river to swim or walk lol the kids loved that they were sitting in the river throwing rocks and i took some shots of the river and of them playing and then we headed to the tent had some dinner then i wanted some shots of the river during sunset well the river turned the wrong way so it wasn't as pretty as i wanted but the shots i got look good i think.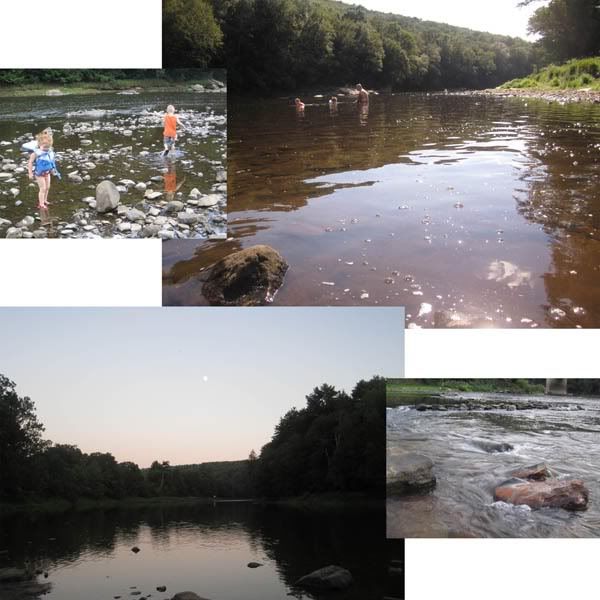 this morning day 4 we tried to go to some flea market and DH got lost and just kept going lol so we didnt get to see anything for the last time so we got home fairly early and ended up eating breakfast in our town lol.
I hope you enjoyed reading alittle bit about my week, I hope to see you in Surivior