Oh boy oh boy, when something throws me off it really does! I traveled to my moms house 2 hours away for Halloween, and didn't end up making it home until midnight! on top of that I stayed up to order a photo mug for her from the pics we took that day, lol. so yesterday I was a zombie. lol. anyhow, I had a New Release yesterday, the
Ginger Scraps November Buffet, Timeless Traditions
. this whole buffet is beautiful, and warm! I love it, I hope you check out all of it! because I'm late I'm going to keep my buffet part on sale for $1 just a little bit longer because I love my fans, I don't want you to miss out on a good deal.
Check out some of the CT layouts, they mixed them in with other designers beautiful kits
Have you seen the DSD store ad yet?! there's going to be alot of fun and prizes going around Ginger Scraps and a big sale, the whole shop will be 40% off and there will be a bunch of Grab Bags, I have two Grab Bags this year, a PU one with 6 full packs for $5 and a CU one with 5 full packs for $5! I love Grab Bags don't you!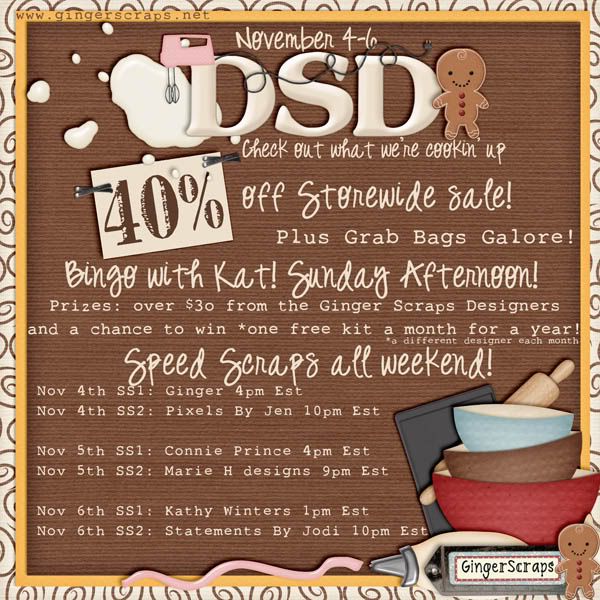 and Fun with the Challenges!

See you on Friday!! until then Happy Scrapping!