DSD at Ginger Scraps is going to be a Blast! lots of sales and awesome deals, fun games, Speed Scraps and challenges with awesome prizes! I hope your ready!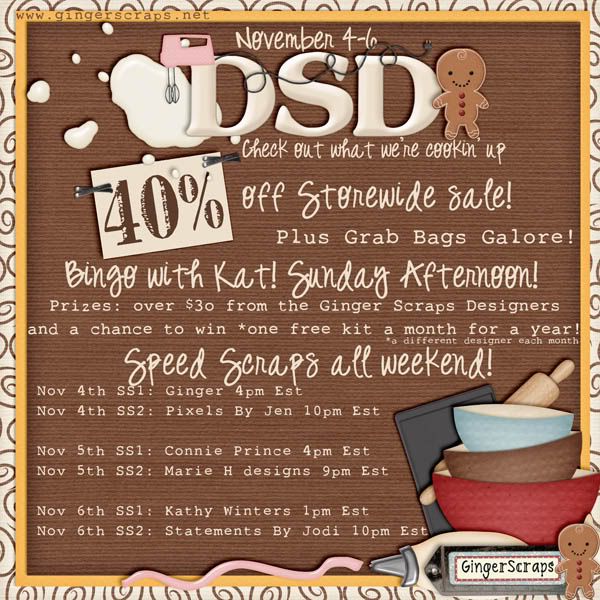 DSD Sale! My entire Shop is 40% off, but that's not all there are a few things I marked down even more! And I've got 2 Grab Bags packed full of scrapping goodness PU and CU just for $5!
here is the Reveal of this Grab Bag!
This Grab Bag is Revealed in the Store!
I can sweeten the deal even more 7 random lucky shoppers will get 1 Pretty in Green dollar for every dollar they spend in my shop! so spend $5 you might just get $5 back to spend in December! winners will be emailed so make sure your store email is correct!
But don't forget to join in on the challenges either, this is, after all a scrapping holiday! Come
Makeover a layout
with me!

I hope to see you around this weekend!
and a new freebie in the store!
http://store.gingerscraps.net/By-the-Pond.html
have an awesome weekend!